22/10/2014
Programs
On October 15th 2014, the 250 graduates of the program "MBA International Paris" , were in the "Grand Amphithéatre" of La Sorbonne. In the presence of the Dean of IAE de Paris, Jean-Pierre HELFER, the graduates received their diplomas.
For this event, Anne-Marie DESCÔTES, Executive Director of Global Affairs, Development and Partnerships, Ministry of Foreign Affairs and International Development (MAEDI) represented Laurent Fabius, Minister. She spoke about the internationalization of French higher education.
Photo gallery of the ceremony.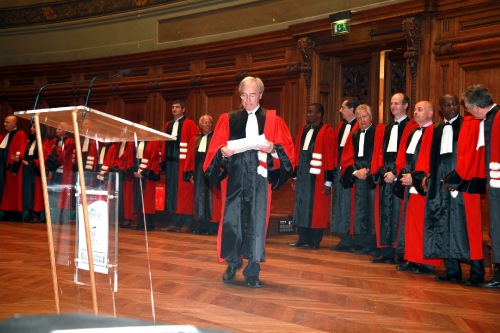 Created in 1998, the MBA International Paris is born in partnership with the Paris-Dauphine University. These part-time program provides a general training in Business Administration.
This program is taught in seven countries : Algeria, Egypt, Lebanon, Morocco, Mauritius, Senegal, Tunisia.