28/10/2013
News
On October 22nd 2013, the 250 graduates of the seven countries where the program "MBA International Paris" is taught, were in the "Grand Amphéthéâtre" of La Sorbonne. In the presence of the Dean of IAE de Paris, Jean-Pierre HELFER, the graduates received their diplomas.
Photo gallery of the ceremony.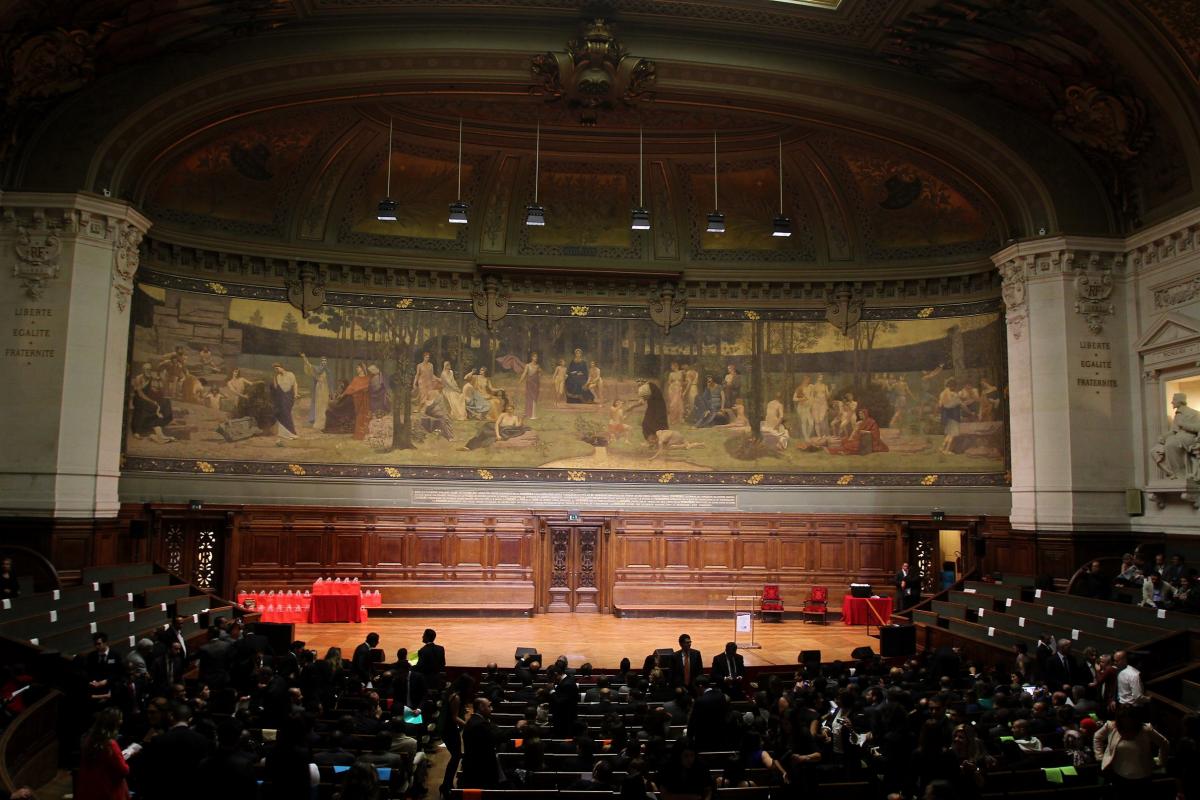 Created in 1998, the MBA International Paris is born in partnership with the Paris-Dauphine University. These part-time program provides a general training in Business Administration.
This program is taught in seven countries : Algeria, Egypt, Lebanon, Morocco, Mauritius, Senegal, Tunisia. The local partners are :
- Ain Shams University (Cairo),
- Saint-Joseph University (Beirut),
- Ecole Supérieure Privée d'Ingénierie et de Technologies (Tunis),
- Management Development International (Alger),
- Institut des Hautes Etudes de Management (Casablanca),
- Centre Africain d'Etudes Supérieures en Gestion (Dakar),
- L'Analysis Institute of Management de Port Louis.